SparkCharge is the world's first company to create a mobile DCFC EV charging network. This mobile charging infrastructure enables vehicles that do not have cheap and reliable access to power to recharge.
Current services that SparkCharge offer are Fleet Charging (for large fleets of vehicles), Out-Of-Charge Service (for stranded vehicles), and portable battery leasing.
Current partners include Uber, Cruise, Kia, AAA, Hertz, Allstate, and more.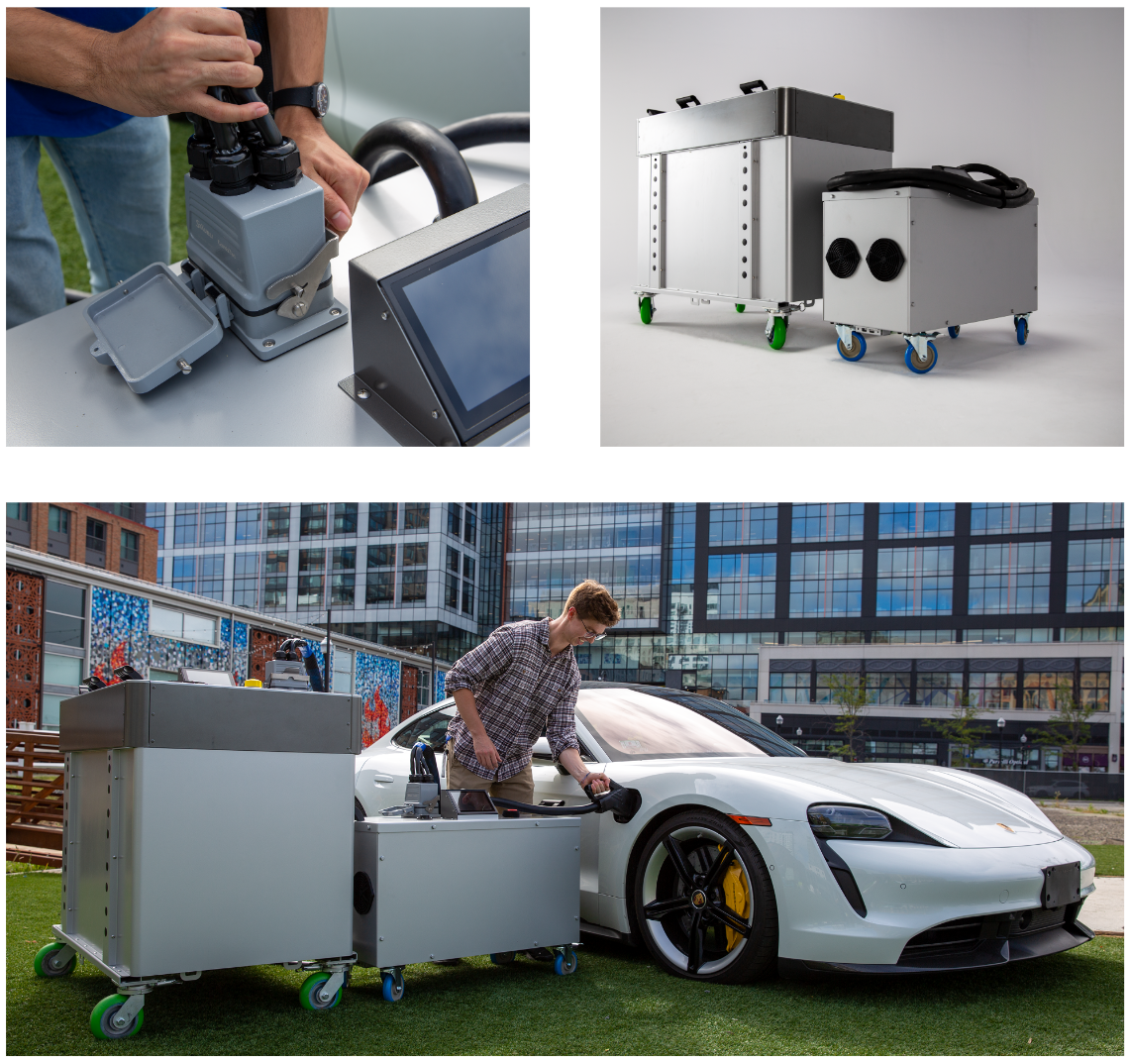 The Roadie V3 is a mobile EV charging system that is capable of outputting up to 100 kW to provide DC fast charging when and where it is needed.
SparkCharge's Roadie V3 System is exposed to a wide range of environmental factors in the field, including water ingress (Eg, rain), vibration (Eg, from being transported in vehicles), extreme temperature ranges (Eg, the Boston winter @-10C, the Austin Summer @ 40C), and more.

Our team's year-long mission is to design retrofittable solutions to allow the Roadie V3 to continue normal operations in these extreme enviornmental conditions.
Extensive research and prototyping went into ensuring these solutions were cost effective, easily retrofittable, and generally improved the Roadie V3 and its use case.