"Olin Electric Motorsports (OEM) is an undergraduate project team at Olin College of Engineering focused on educating engineers through developing and manufacturing

electric race cars

. By working together to compete each season, members develop their technical knowledge as well as communication and leadership skills essential for success as a professional engineer."
As Mechanical Design Lead, I was responsible for the progress and management of the entire Mechanical Team at OEM. The Mechanical Team includes 30+ members of the Accumulator (battery), Cockpit, Drivetrain, and Suspension/Chassis subteams.
I was successful in accelerating the design, fabrication, and assembly progress of all mechanical projects by three months (compared to previous design cycles).
Additionally, I was responsible for the completion and submission of essential competition documentation regarding vehicle safety & dynamics to SAE International.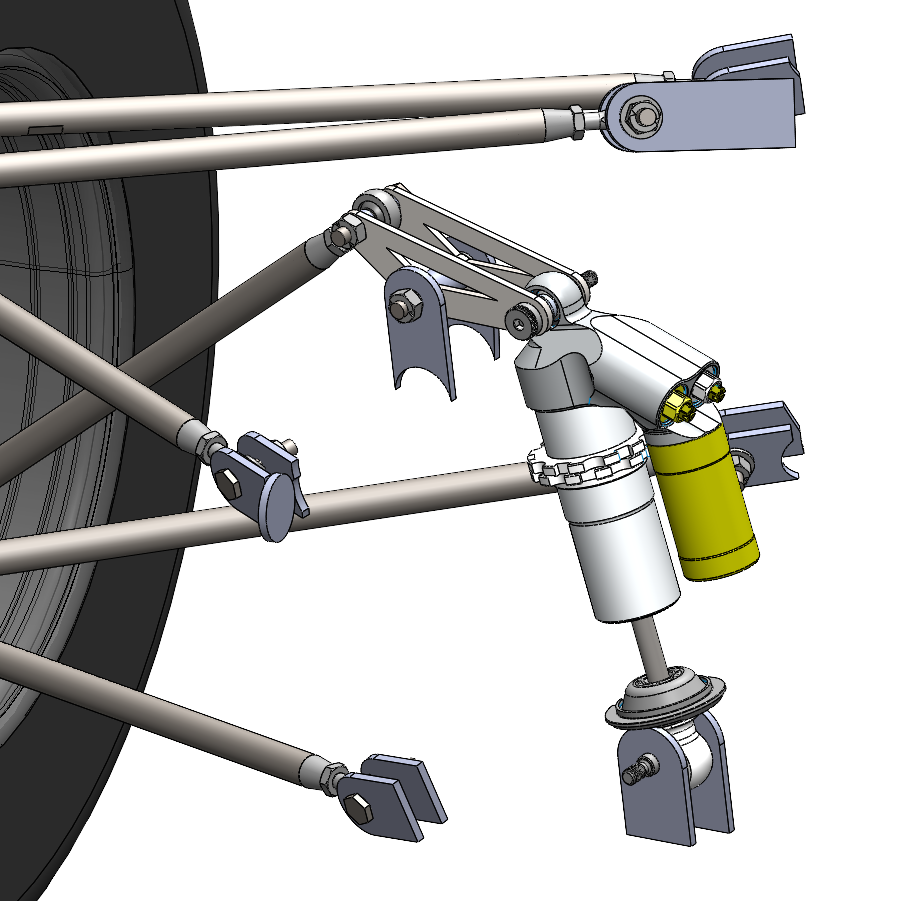 I was tasked with designing and fabricating the rocker plates for the upcoming Mk.6 vehicle. These rocker plates are responsible for properly translating tire forces into our Ohlins TTX25 shocks. 
E

xtensive work went into ensuring that the proper motion ratios were achieved to avoid interference with existing suspension geometry.
All components were fabricated in-house using a waterjet, lathe, and TIG welded directly onto the steel chassis. The designs were made to be as lightweight as possible, while still maintaining a sufficient enough factor of safety to resist fatigue, shearing, and buckling failure modes.
​​​​​​​​
As a Suspension & Chassis Engineer, I am responsible for assisting the team in the design, fabrication, and assembly of various suspension components, in addition to researching methods  to optimize the driving behavior of our vehicle. 
I have assisted in creating many technical drawings (shown here), SolidWorks CADing, and TIG welding suspension members and tabs.
Mk.4 Drivetrain Plate Redesign
​​​​​​​
For our Mk.4 vehicle, we had a two-plate design for our motor (Emrax 228) and differential mount. There was a substantial amount of stress placed on the connections between these plates due to the extreme amount of torque the motor generated while under power.
In the first few months of freshman year, I was given the task of redesigning these two plates to eliminate and/or considerably decrease the stress placed on these plates.
​​​​​​​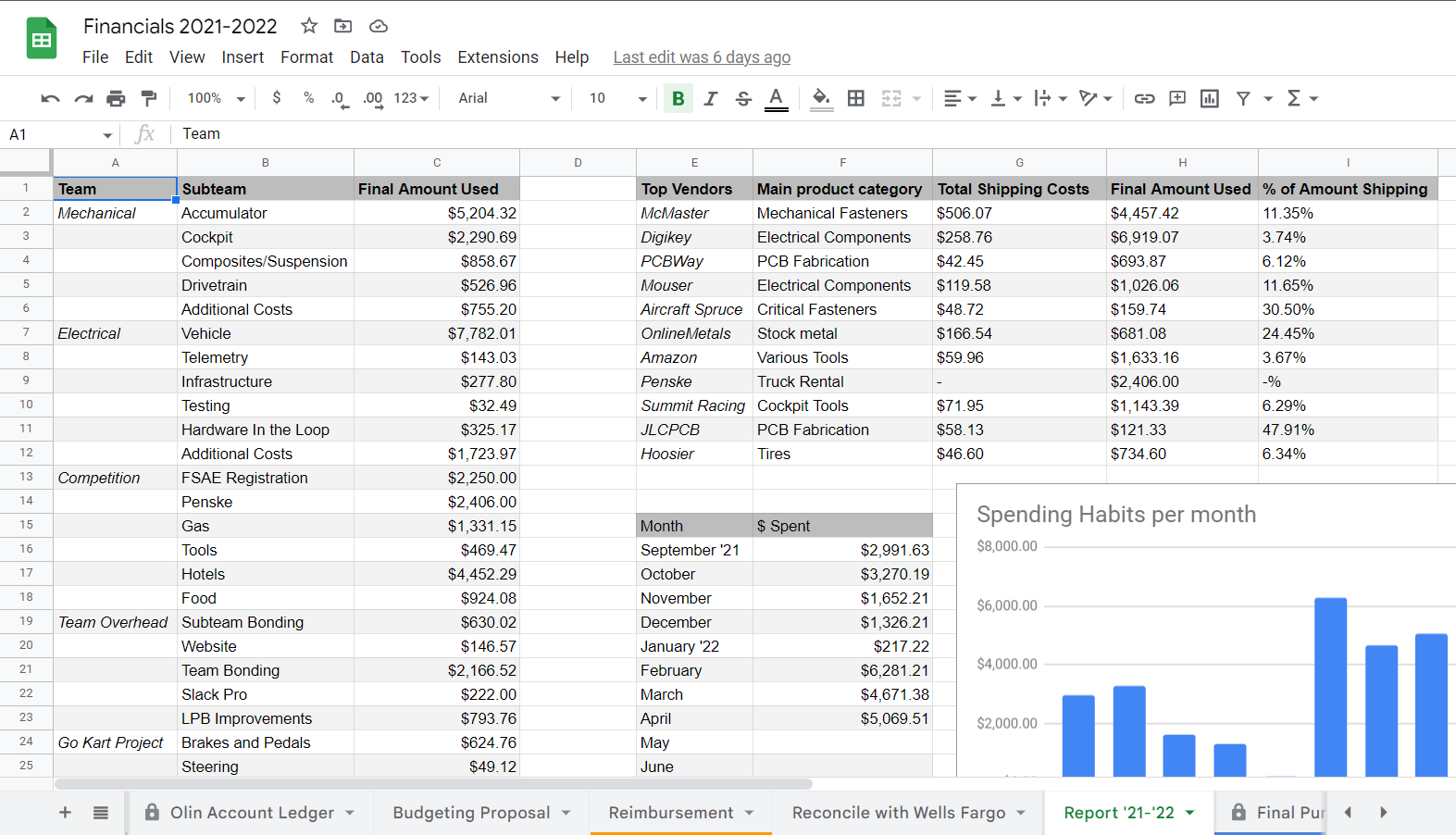 As Financial Manager for the OEM team, I was responsible for allocating and budgeting the $60,000+USD necessary to keep the team functioning for one fiscal year.
Communication between the administration at Olin College of Engineering and all our external vendors/sponsors was a considerable part of my responsibilities.
Using Google Sheets and Microsoft Excel, I kept detailed logs of every one of the 800+ unique individual COTS parts/tools necessary to fabricate the Mk.5 vehicle.